Released on Jan. 17, 2020
The development of China's endoscope technology has a history of more than half a century. In 2010, the total industrial output value of China's endoscope industry has exceeded 4 billion yuan, an increase of about 25% year-on-year. The total profit of the industry was nearly 1.4 billion, a year-on-year increase of about 6%. Although the level of endoscopic diagnosis and treatment in China has developed to a certain extent, in the equipment market, about 70% of the domestic endoscope market has been monopolized by foreign brands. From the perspective of application, foreign high-end brands are mainly used in gastroscopy and fallopian tubes. , Urethra, enteroscopy, bronchus and other professional medical treatment. In the use of Endoscopy Camera For ENT and other treatments, domestic hospitals and outpatient clinics mainly use domestic products with higher cost performance.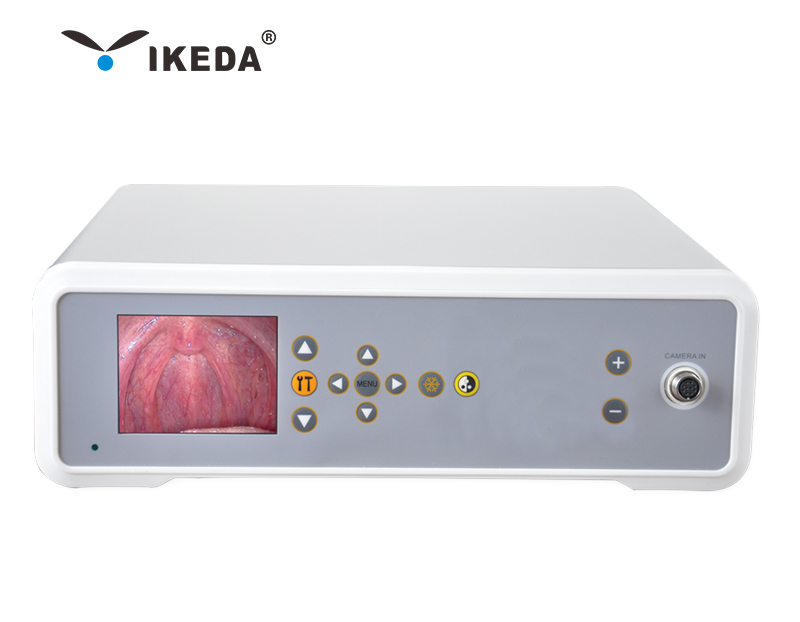 Endoscopy Camera For ENT
With the continuous development of China's treatment technology, minimally invasive treatment technology has become a new direction of medical development, and endoscopic minimally invasive treatment is clinical medicine and the rapid development of opto-electromechanical information science, materials science and bioengineering in recent years. The organic combination of other high-tech disciplines, such as minimally invasive surgery using endoscopy, has been favored by both doctors and patients for its advantages such as less trauma, shorter operation time, and faster postoperative recovery. At present, it has become an indispensable tool for the diagnosis and treatment of systemic diseases such as digestion, breathing, urology, otolaryngology and so on.
Foreign brands occupy absolute advantages in terms of products, technology, and services. Although domestic brands have an advantage in price, their technical level is still a weak point. In addition, their ability to develop sales channels cannot compete with foreign brands, so their market share is very low.
In the near future, endoscopic technology will become the mainstream of minimally invasive clinical medical technology. For example, capsule endoscopes will develop in the direction of diversified functions, intelligence, and characteristics. Traditional endoscopes will also be combined with new technologies. Japanese, American and European companies have many core patented technologies. With the continuous development of medical endoscope technology, they will continue to use their current patent advantages to consolidate their technological monopoly position.
Domestic enterprises should give full play to their own technical characteristics, increase cooperation with universities and research institutes, and use their comprehensive research and development capabilities to quickly break through technical difficulties and master key technologies. Form its own technical advantages in capsule endoscopes, disposable Endoscope Camera, etc., and make technical reserves for the development of endoscope equipment in China. At the same time, in conjunction with medical institutions, through its clinical resources to continuously improve and practice technology, and quickly achieve industrialization, thereby breaking the absolute leading position of foreign companies in the field of endoscopes, forming their own core technology and enhancing their competitiveness.