4K VIDEO processor(Builtin light source)
.3840*2160P ultra-high-definition resolution, full-screen horizontal resolution>1800 lines;
.With multi-screen display function, multiple 4K and Full HD monitors can be connected at the same time and displayed simultaneously
.Built-in video and picture capture function
.Stored in the U disk or hard disk through the USB interface to ensure a large enough capacity, which can be expanded at any time
.Rich 4K output interface (3G-SDI/DVI/12G-SDI/HDMI 2.0)
.Powerful function, also has the functions of image freezing, electronic zooming in and out, dual-mirror display, removing moiré etc.;
.Built-in high-brightness LED cold light source, high brightness, strong stability, 20 levels adjustable;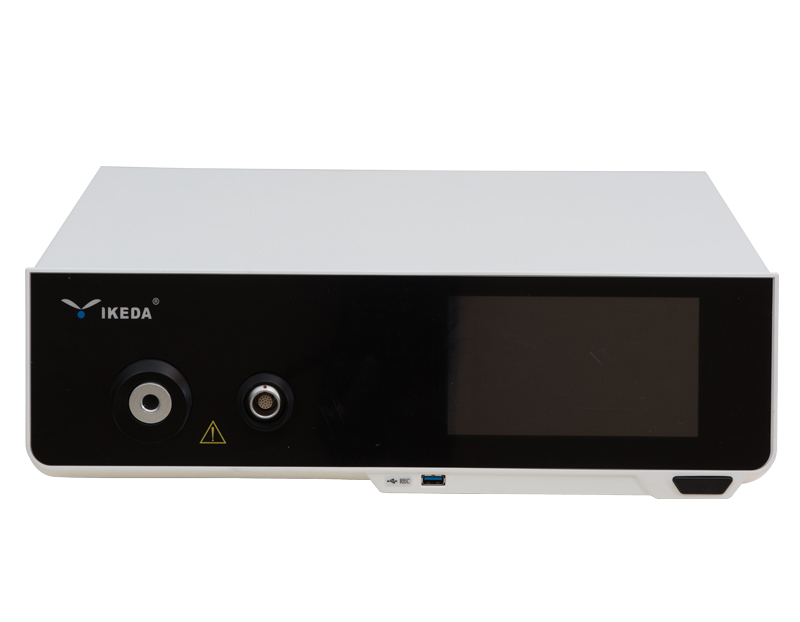 4K camera + 4K optical interface
.4K Ultra HD COMS Image Sensor
.The camera head has four buttons to support the configuration of multiple functions (one-key white balance, video, freeze, zoom in and zoom out, picture capture, etc.)
.Ergonomic and lightweight design, easy to hold
.Camera waterproof performance IPX8
.Low power consumption design, not easy to heat up
.Special cable, low radiation, high reliability, anti-interference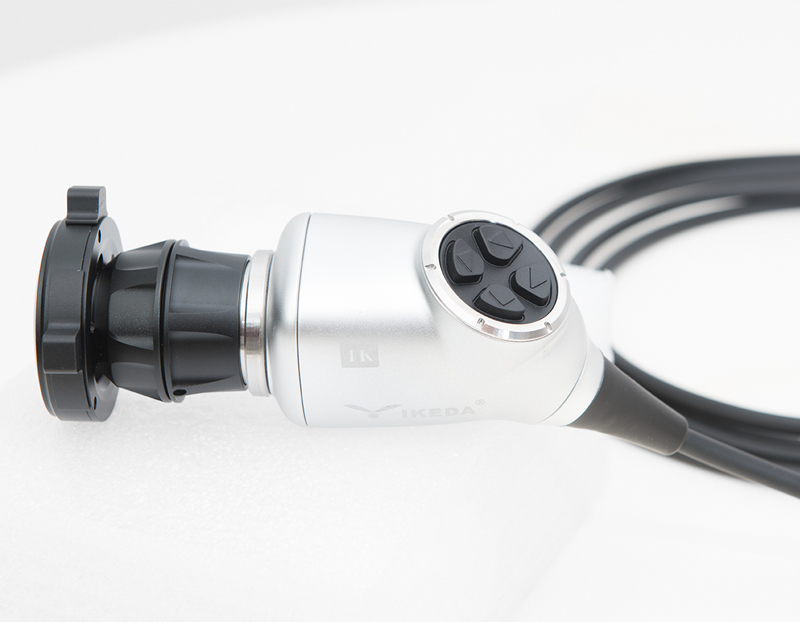 4K Resolution
Deliver ultra-high-definition image with 3840×2160 resolution.the full-screen horizontal resolution is >1800 lines, and the details of the operation are fully revealed. At the same time, it can provide the surgeon with a clearer field of vision and vivid picture; the significantly enhanced realism and magnification can bring better positioning and orientation for the surgeon, and improve the precision of the operation; fine anatomical imaging can help improve The surgeon's anatomical recognition improves the accuracy of the operation, so that the fine anatomy can be completed more smoothly;
A 4k picture can be cropped into 4 high-definition 1080P pictures; under the same area, the 4K image density is much higher than that of high-definition;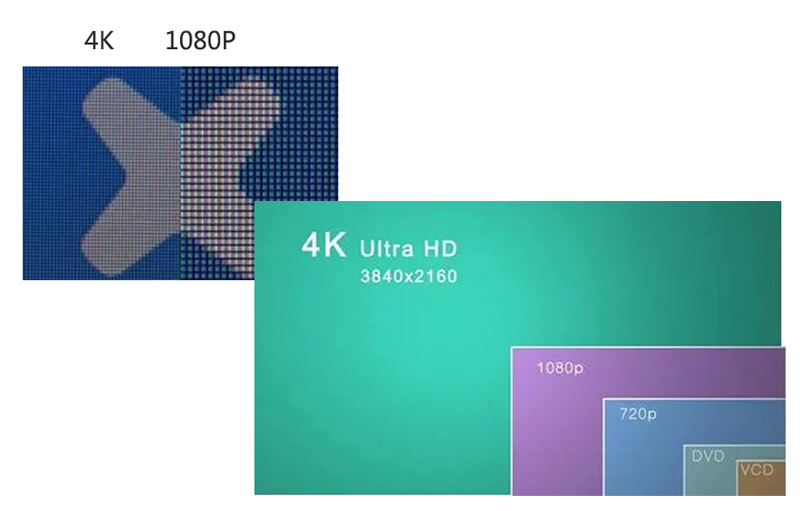 Wide Color Gamut
Accurate color reproduction can assist surgeons in identifying the details of boundaries and fine tissue structures. In particular, the enhanced restoration of red (a color that is vital in surgery) can improve the accuracy of surgery. The 4K UHD ultra-high-definition camera system adopts the BT.2020 color gamut standard*1*2*3, which can be closer to human vision, and can set the most suitable color according to the operation method and the doctor's operation habits, which is more convenient for the doctor to observe the blood vessels And the lesion.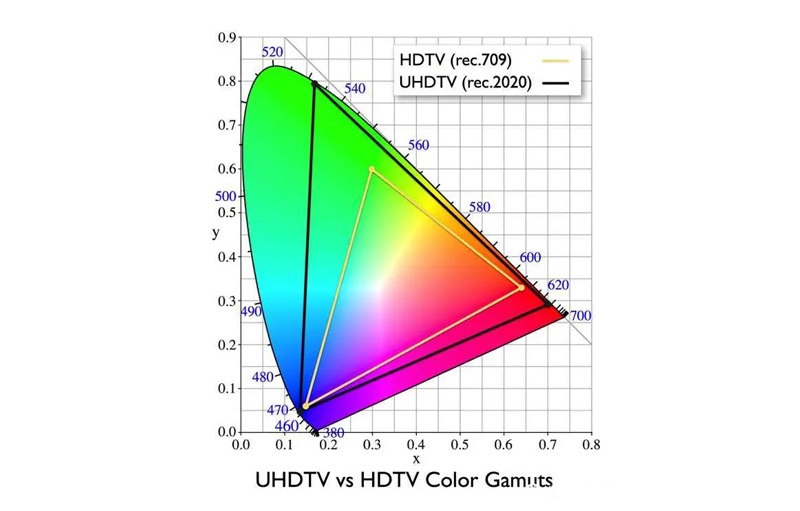 Large screen can highlight details
It is recommended to use a 32-inch 4K monitor. The large screen can achieve the best visual effect and highlight the details.