Revolutionizing Laparoscopic Practice: IKEDA Endoscopy System at Xi'an Jiaotong University First Affiliated Hospital
Released on Sep. 13, 2023
Laparoscopic surgery has become an indispensable component of modern medicine, offering patients a less invasive and faster recovery surgical option. To foster and showcase the exquisite art of laparoscopic surgery, Xi'an Jiaotong University First Affiliated Hospital organized a grand laparoscopic simulation surgery competition. This competition assessed not only the technical prowess of young doctors but also created a platform for them to learn and interact.
The IKEDA endoscope provided outstanding technical support to this competition, because laparoscopy relies heavily on high-quality medical equipment. IKEDA's endoscopes are distinguished by their high-definition imaging, stable operation, and exceptional durability, enhancing surgical precision and success rates by giving doctors a clear and authentic view during simulated surgeries. As a result of the high-quality equipment, the participating doctors were able to fully utilize their skills and instill confidence in their abilities.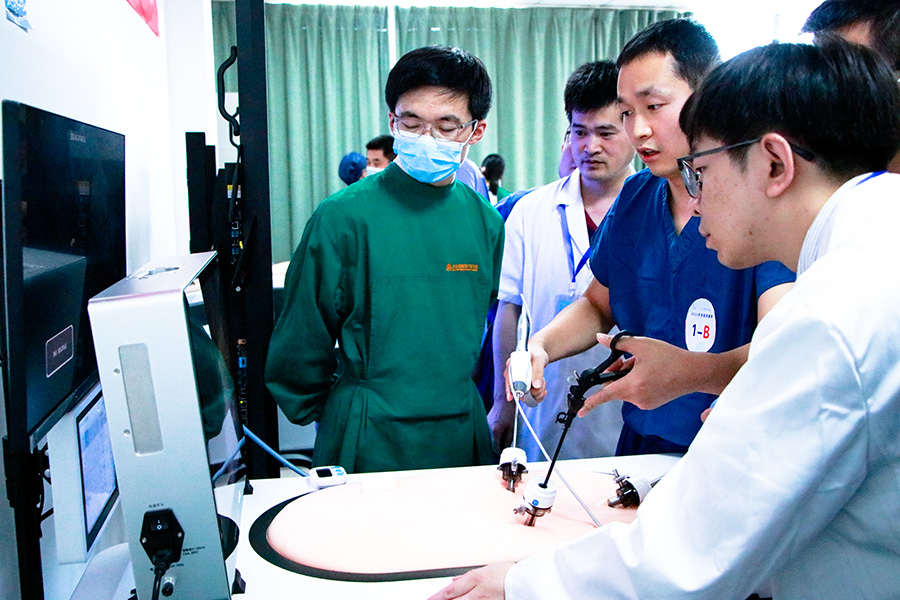 Besides providing technical support for the competition, IKEDA actively participated in various aspects of the event. Doctors participating in the training became familiar with the equipment's usage and operational techniques through endoscope operation training. Through this training, the doctors were not only able to strengthen their technical foundations but also become more aware of and confident in the IKEDA endoscope camera.
IKEDA's involvement extended beyond commercial cooperation; it was driven by a commitment to advancing the field of healthcare. Their participation allowed doctors to better understand the value of endoscopic technology and how to harness it fully during surgery. Additionally, IKEDA sponsored the competition and provided prizes to encourage innovation and research in the field of laparoscopy among the participating doctors.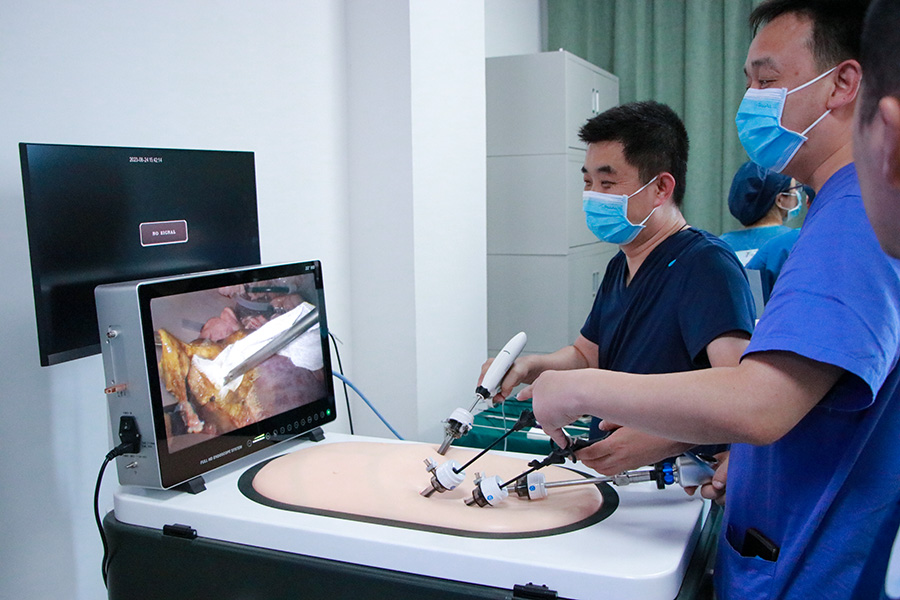 The Laparoscopic Simulation Surgery Competition at Xi'an Jiaotong University First Affiliated Hospital served as a platform for young doctors to learn and exchange experiences. Doctors from different hospitals and regions gathered, sharing experiences, techniques, and best practices, contributing to the dissemination of laparoscopic skills and elevating the overall surgical standards in the medical community. IKEDA's support not only strengthened collaboration among doctors but also enhanced the proliferation of laparoscopic technology.
In conclusion, the successful organization of the Laparoscopic Simulation Surgery Competition at Xi'an Jiaotong University First Affiliated Hospital highlights the significance and potential development of laparoscopic technology. IKEDA's exceptional performance and active involvement have made a significant contribution to the advancement of the medical field. We look forward to more similar events in the future, continuing to drive innovation and development in laparoscopic technology, and providing patients with more advanced and safer medical services.